Immersed in the greenery of the Trapanese countryside, a welcoming and relaxing place with a sense of family, where traditions are savoured in every sense and where you can enjoy quality time with yourself – our agritourism farmstay is all of this and more…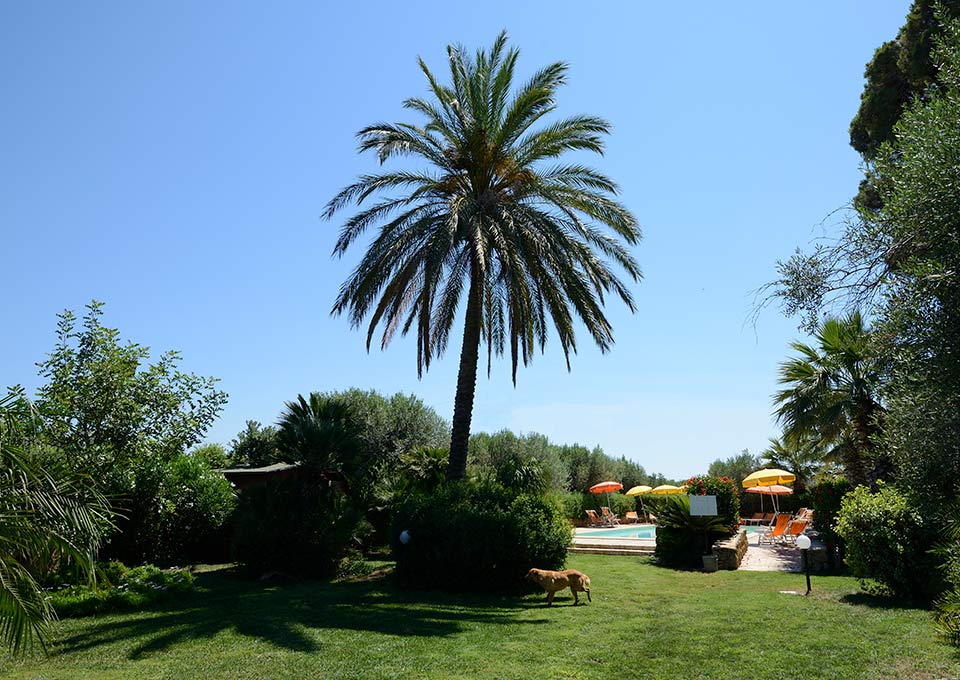 The Mediterranean swimming pool
Surrounded by the green of palm, oleander and olive trees, the swimming pool is an area dedicated to relaxing between the sun and cool water. During the warmest months, a refreshing dip in the pool is not to be missed, ideally accompanied by an aperitivo or a cool glass of white wine poolside.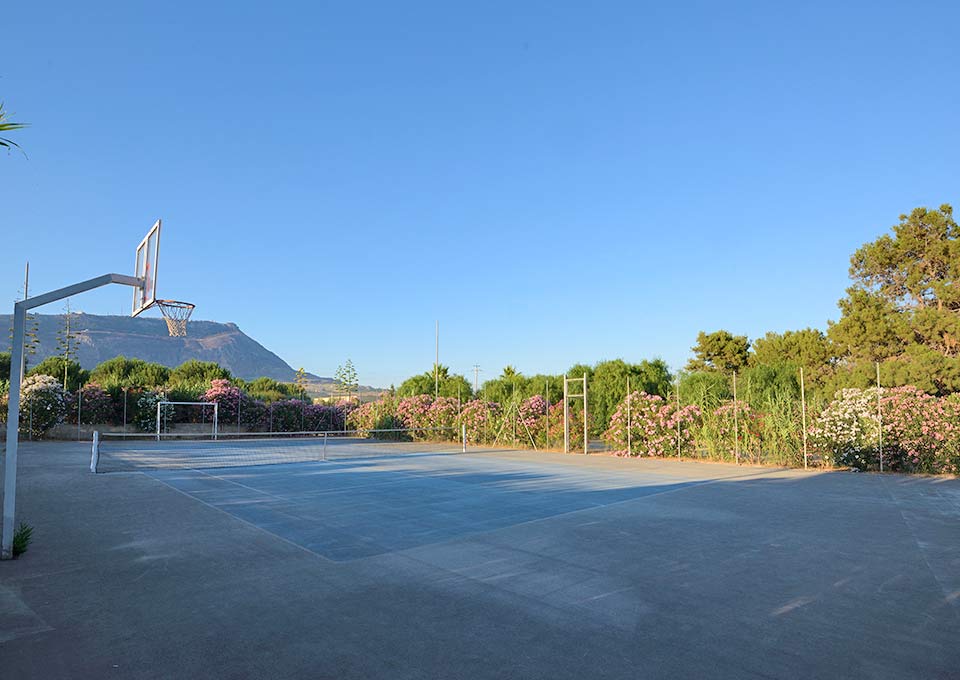 For those who love sports
A nice sporting field – ready to be set up for football (soccer), volleyball, tennis and basketball matches, is an amenity much appreciated by our guests. Surrounded by the greenery of our estate, it is back set by the surrounding countryside and the unmistakable silhouette of Mount Erice.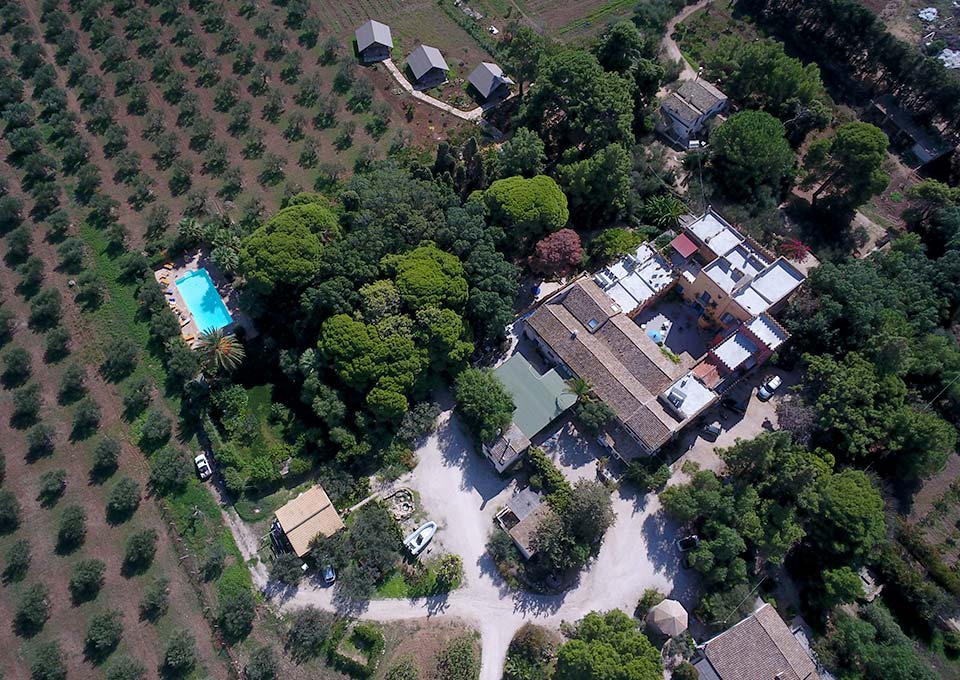 Camping Area
Situated among the trees, there is a large area dedicated to parking for campers and trailers, as well as tent accommodations. Campers have access to amenities such as electrical outlets, an indoor bathroom, a spacious washing area and an outdoor shower.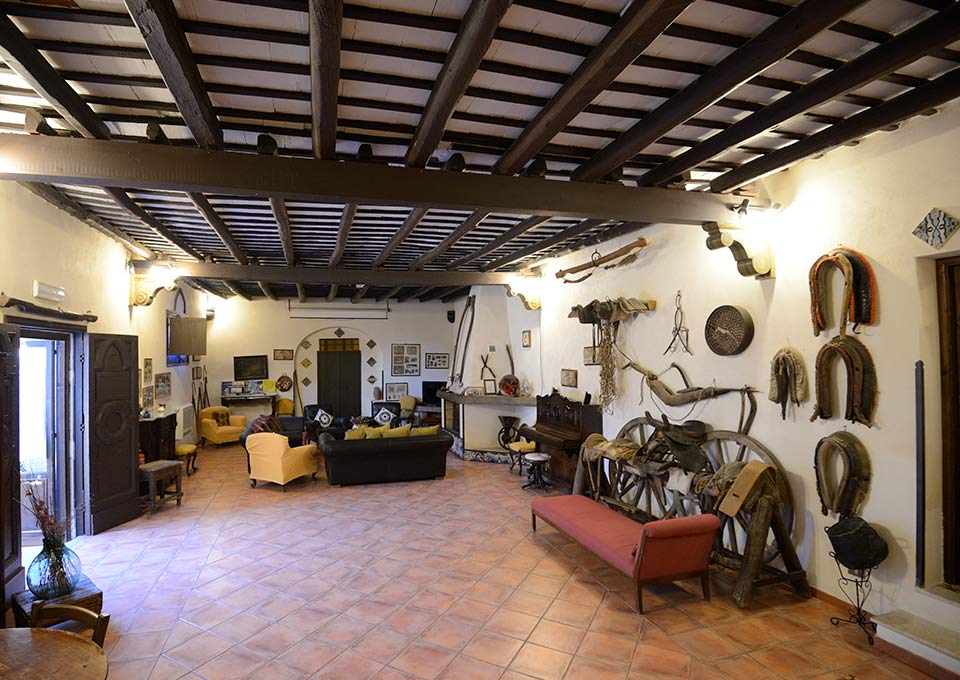 Relaxation room and mini-museum
Adjacent to the Ristorante del Duca, you will find a welcoming mini-museum dedicated to peasant life and culture with a collection of agricultural implements from that era, and a comfortable lounge area with a TV – as well as a fireplace for the colder months – where you can relax with a movie, a book, or a chat with friends.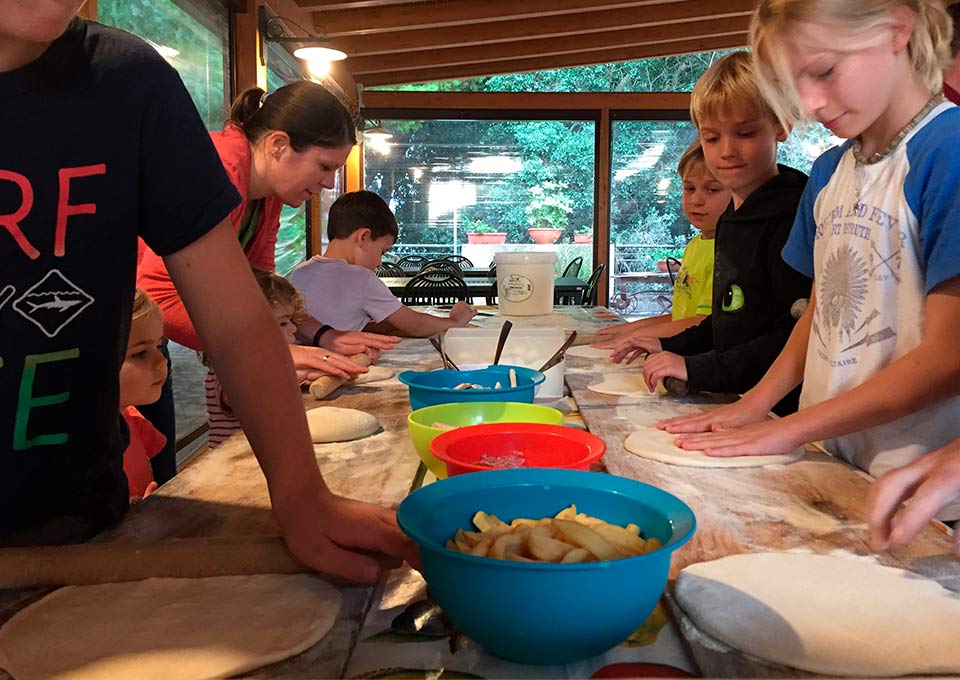 Tailored for our younger guests
For children, a farm vacation is an extraordinary adventure – activities in the open air – including a well-equipped playground – we have many options for our young guests to partake in. These include a visit to the vegetable gardens, making 'agri'pizza, and cooking tomato sauce according to tradition.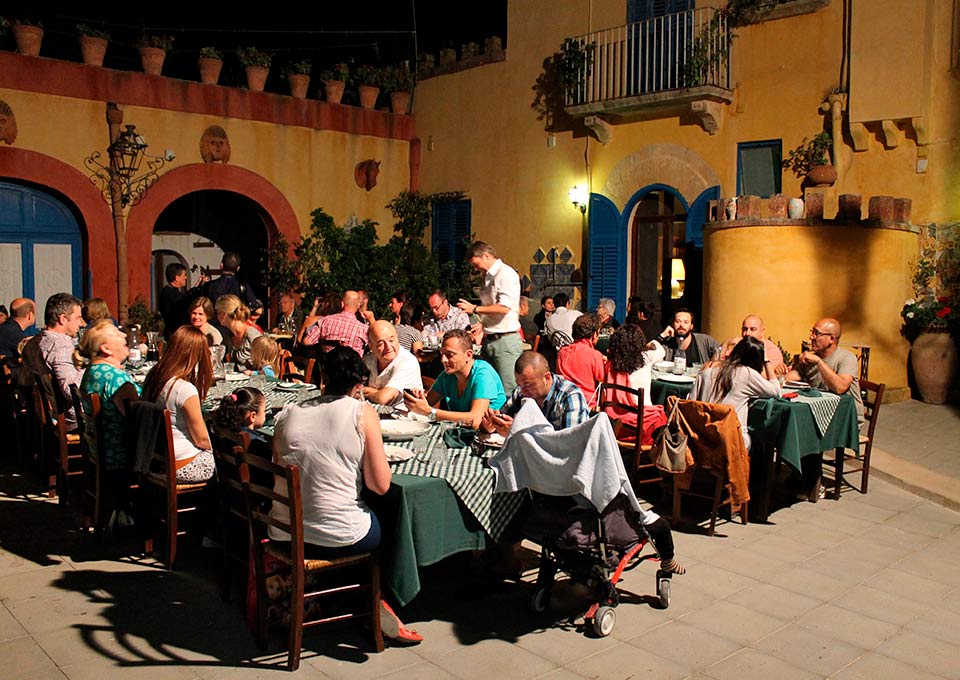 Evenings at the baglio
Fun, engaging and lively evenings are among the things our guests appreciate the most about their farmstay. Thursday evenings at the Duca have become, at this point, a tradition. Guests will enjoy 'agro'pizza, warm ricotta, our traditional street foods of panini with meusa (spleen) or panelle (chickpea fritters)¬, grilled sausage skewers, followed by dessert pizzas to top it all off, accompanied by traditional folk music.