In a tent as in a suite.
Glamping (glamourous camping) is the latest trend in open air vacations, a way of experiencing direct contact with nature without giving up the comforts of a luxury suite.
Our glamping options are set-up on flat land among olive and fruit trees. There are three suites of about 50 square meters, furnished tastefully with attention to details. Each has a suspended porch and a private bathroom and can accommodate up to seven people (6 beds plus a lofted bed).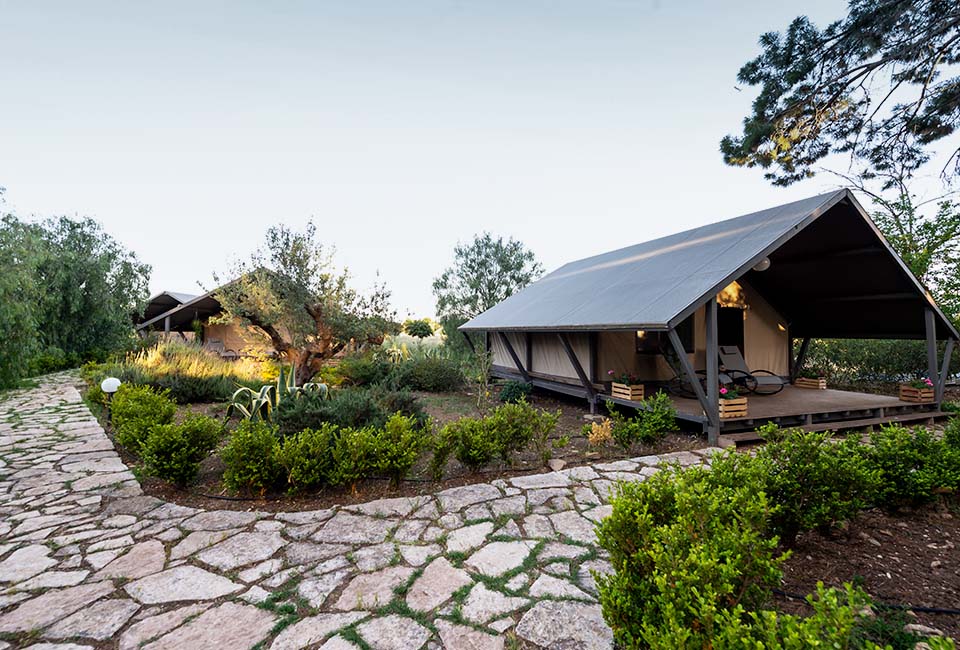 The glamping area opens out onto Mount Erice and offers a splendid panorama of our countryside's lush natural landscape of pines. Nature and comfort are fully intertwined and guarantee those who come here will enjoy its charm while receiving hospitality of the finest quality. Sleeping to the background sound of leaves rustling in the wind while nestled into down pillows in a comfortable bed is truly special experience.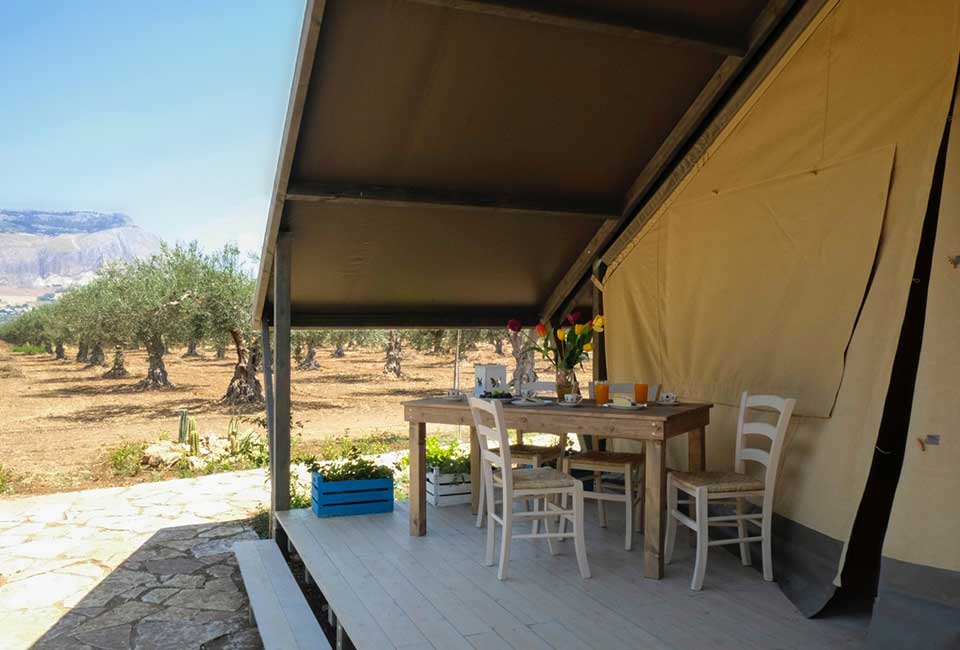 Each tent has a spacious terrace and houses a large living room with coat rack and a double futon sofa bed, a double-bed sized bedroom, a bedroom with bunk-beds, another bed on the mezzanine, a fully equipped kitchen, and a comfortable bathroom with a large glass shower. The furnishings, custom-made with an elegant and minimalist design, turn each tent into a real suite that makes guests feel as though they are staying in a luxurious hotel room.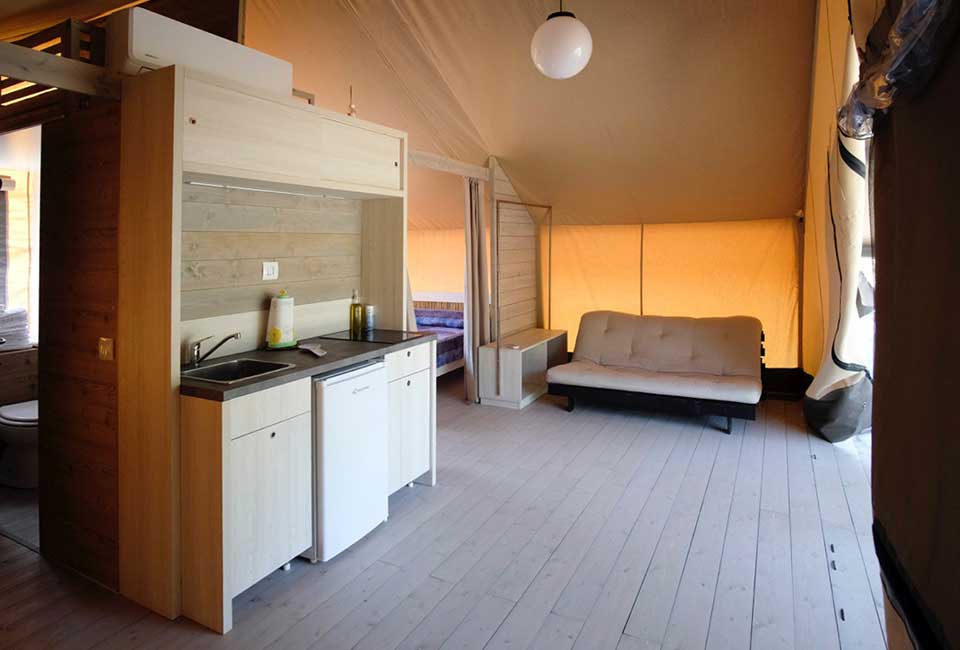 Features
The tents have a load-bearing structure, pillars and ceiling made of certified rough-hewn laminated fir wood, and the beams and roof are made of solid fir. The internal walls, flooring and veranda are also built of fir.
The tent cover is made of BlockOut PVC, while the internal and external walls consist of fireproof cotton. The electrical system is fully wired in, with switches and sockets throughout and the lighting system consists of a central chandelier as well as neon lamps.
The Space
bedroom with double bed 160x190cm, coat rack
bedroom with 2 bunk beds 80x190cm each, coat rack
large living room with coat rack and double futon sofa bed 160x190cm
kitchenette equipped with hot plates, microwave oven, sink, and built-in under-counter fridge
large covered terrace 20sqm approx
Amenities
air conditioning & heat
dining table for 6
bed linen and towels
dishes, glasses and everything needed for cooking
The luxury of a holiday in touch with nature.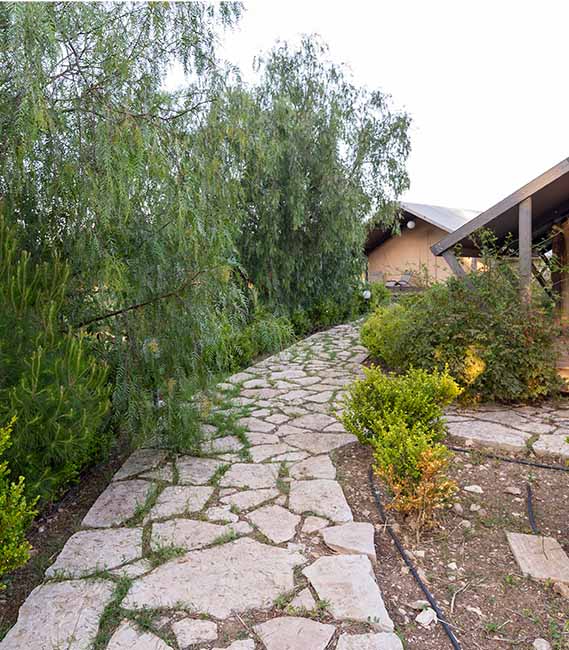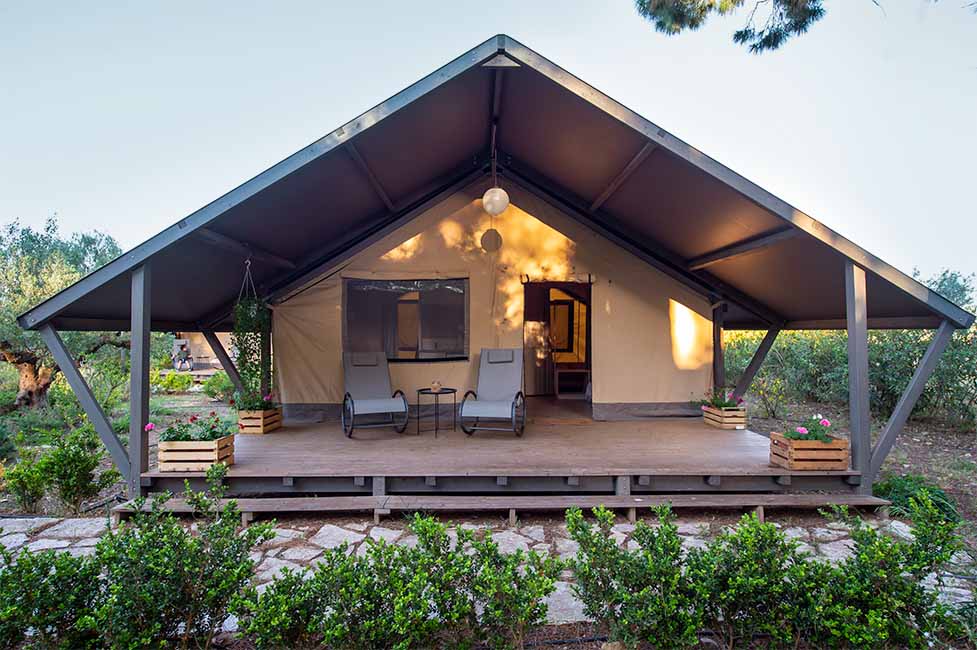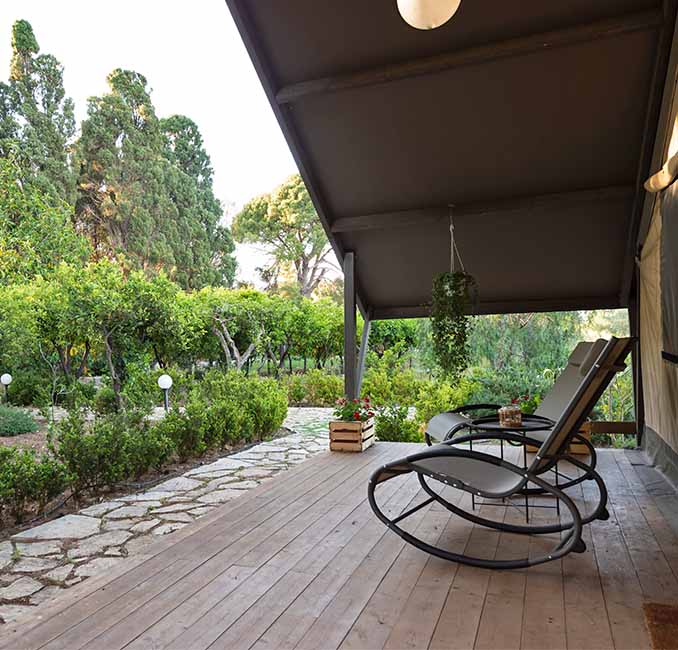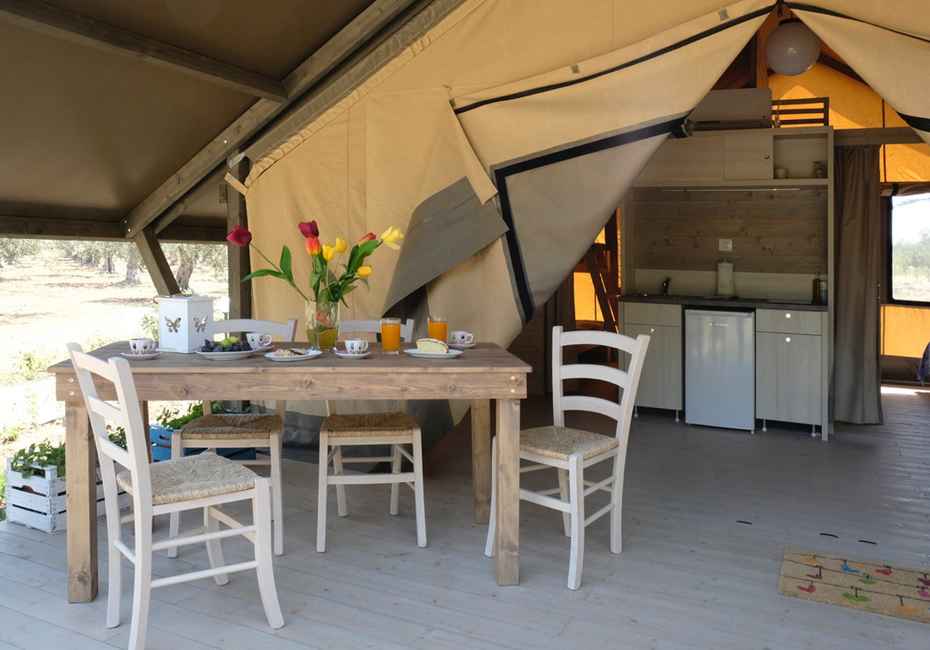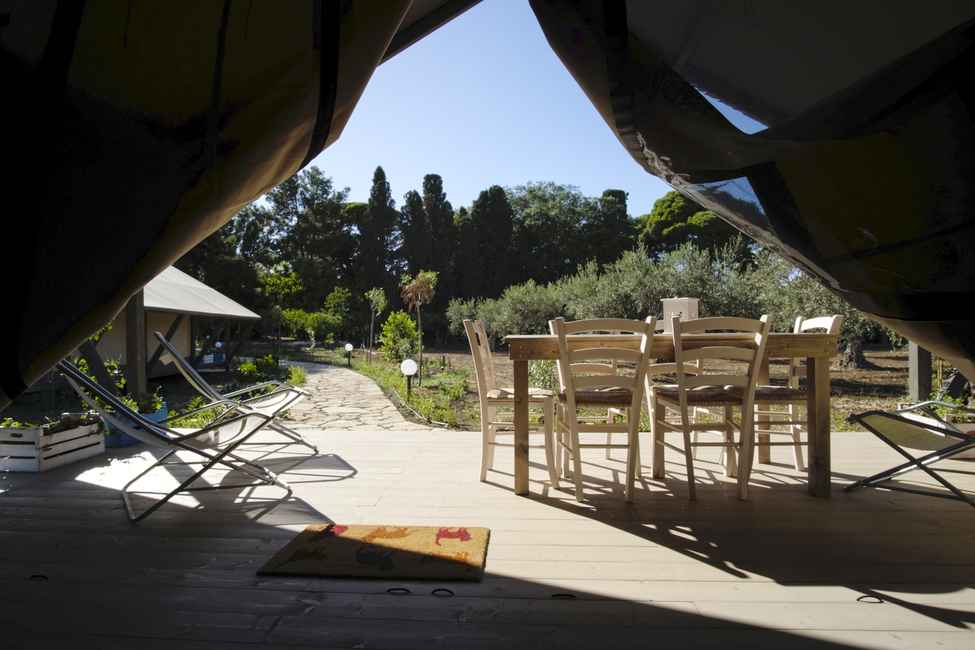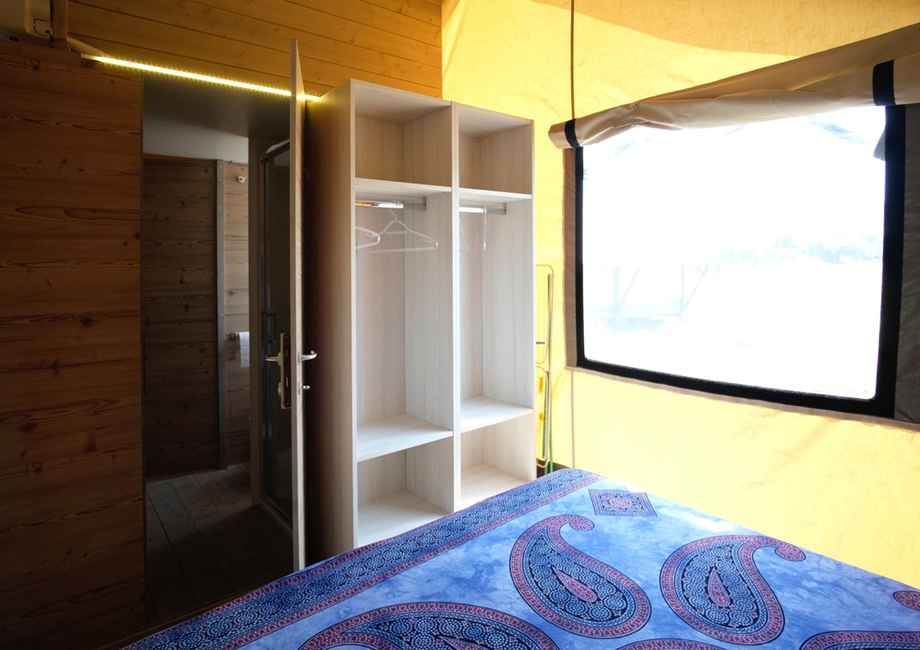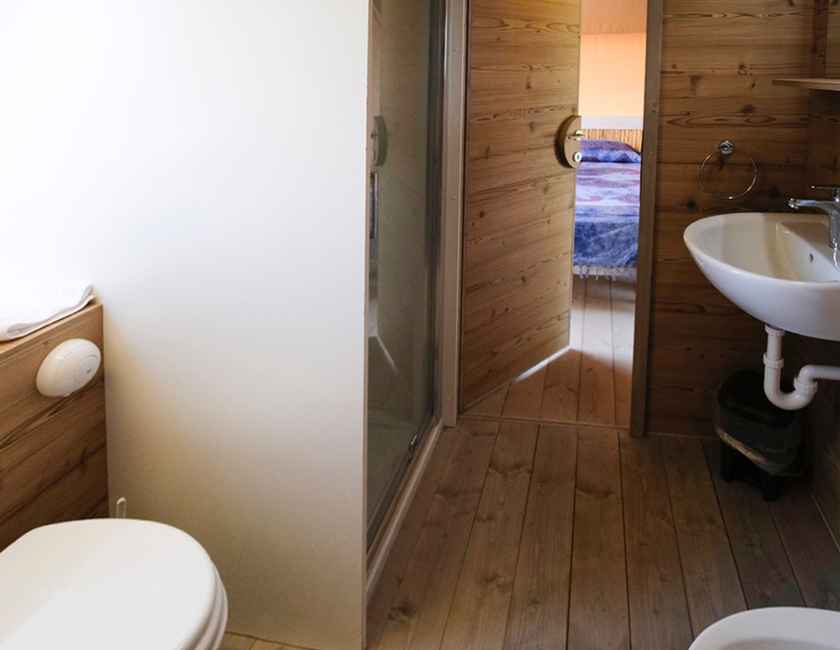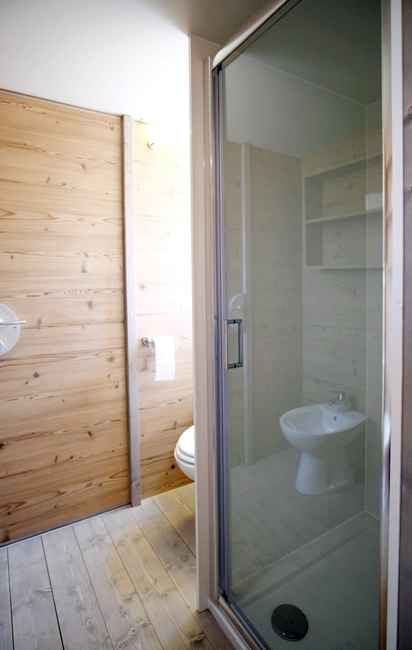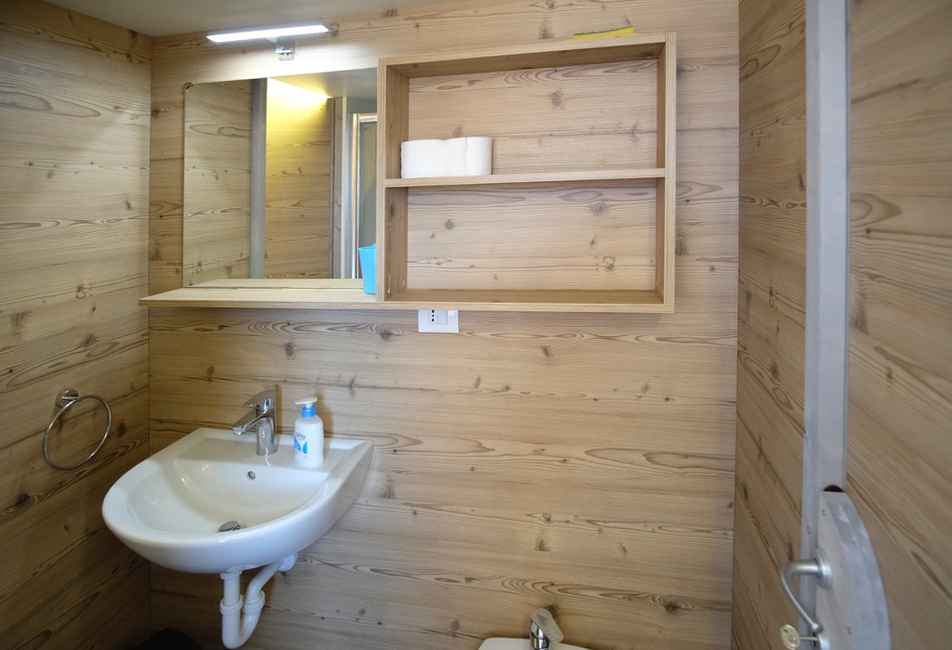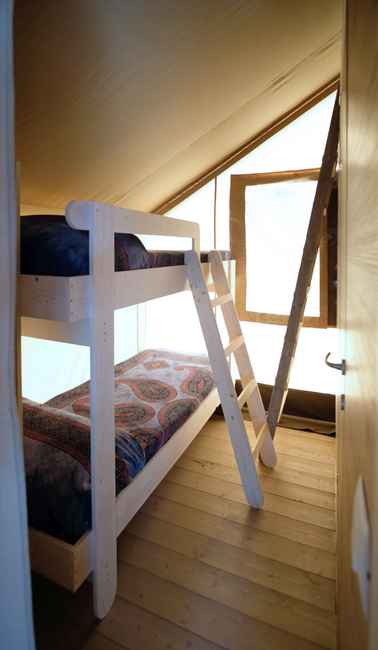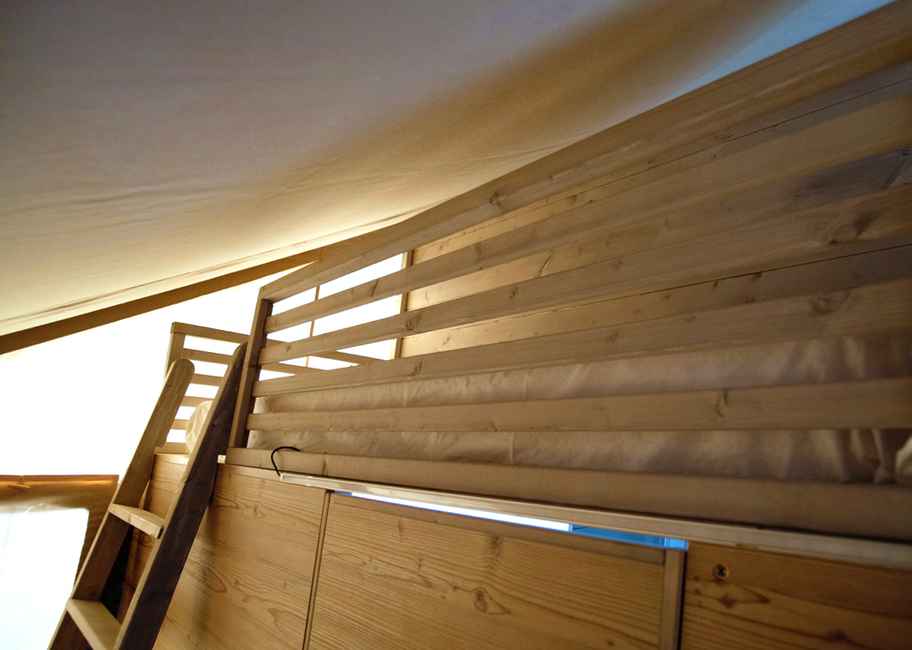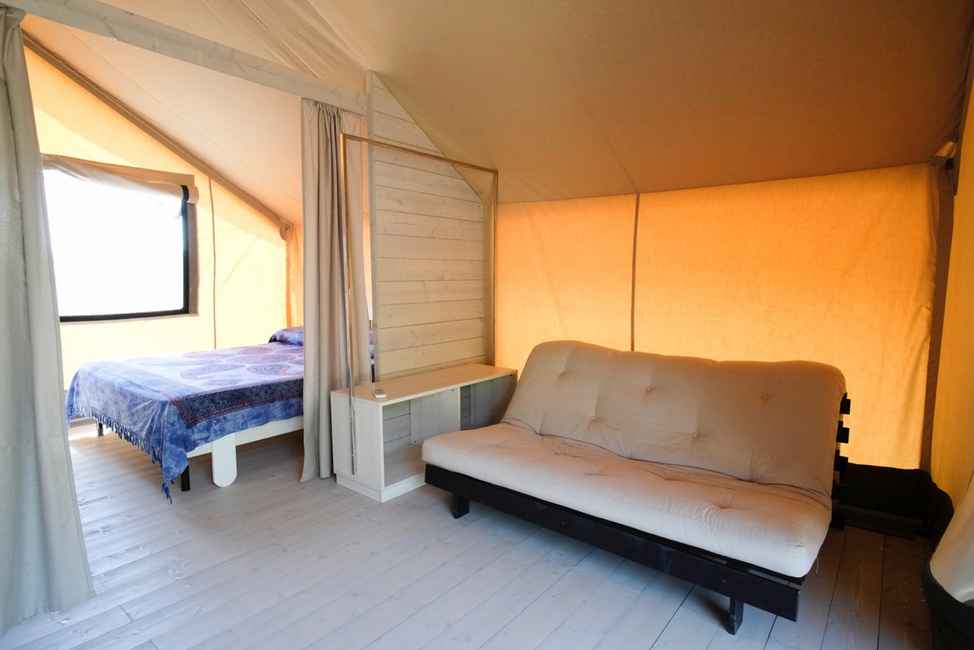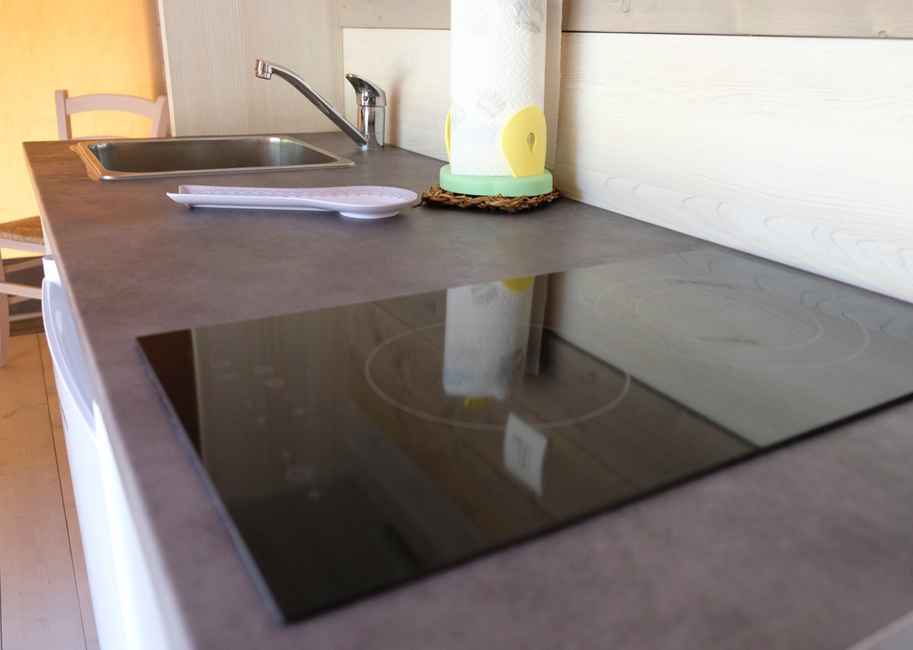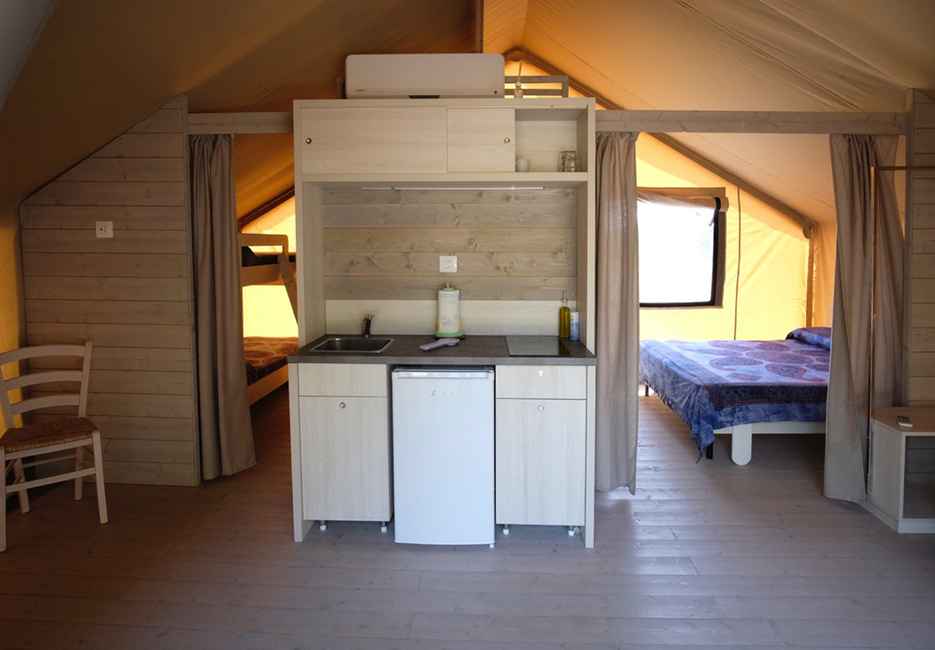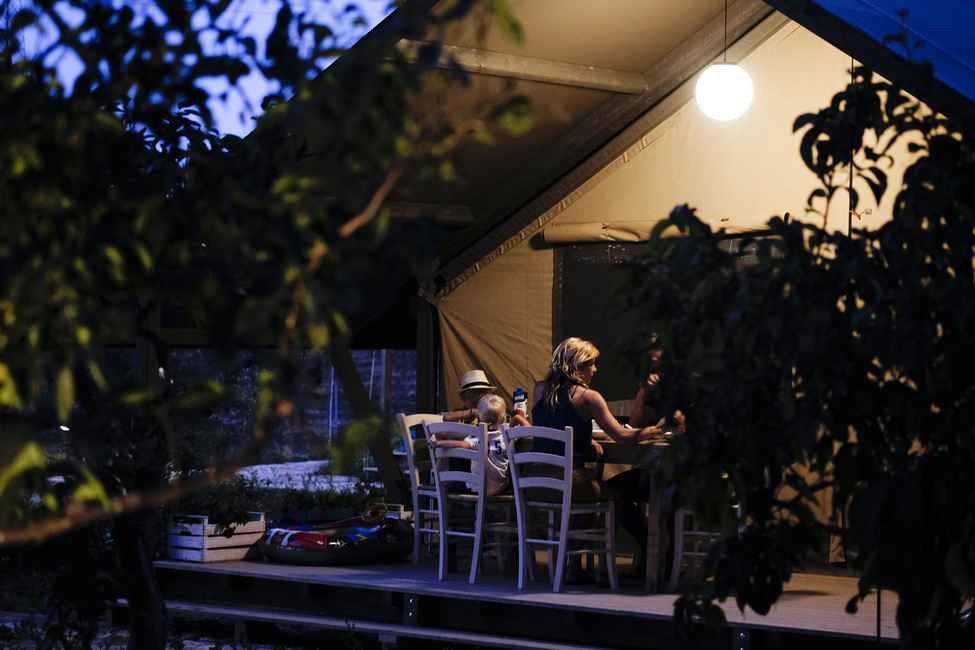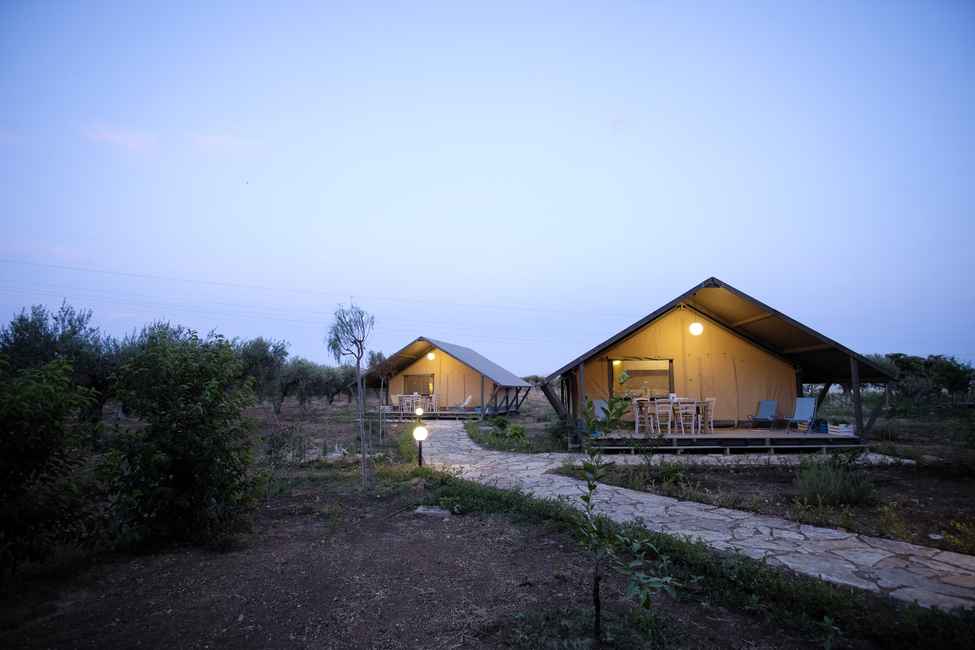 At the farmstead, hospitality has natural seasons, flavours and landscapes.
From the refreshing swimming pool to the sporting grounds, from the gardens to the flowering verandas, from the vegetable gardens to the Duca's restaurant and pizzeria…a stay at the farmstead allows you to fully savour every season.